Strength & Fat Loss 2: 90 Day Fat Loss

Look, I'm not going to bullshit you. Losing weight while trying to maintain or even build strength is difficult. Losing weight alone can be challenging but when you add a performance goal (like strength) it takes it to a different level. There are certain exceptions to this. If you are an inexperienced beginner or have a large amount of fat to lose, it can be easier. For the rest of us, to use a scientific word, we are fucked.
However, this is why we are here to help out. We've been where you are. Many times. Frustrated with the fat loss process, seeing other people getting better results and wondering what you are doing wrong. It can be even more discouraging with social media seemingly only telling everyone's success stories. This isn't reality. Most people struggle to lose weight and reach their goals. It is completely normal.

A wide variety of reasons exist for these failures. For myself, I've grown attached to my ability to perform well in the gym. I am at my happiest in the gym when I am hitting new PRs. The adrenaline rush of reaching new successes is unparalleled to me. When I normally would attempt to lean down, inevitably my strength would suffer. This would negatively frame the weight loss process in my mind, convincing me to prematurely abandon the goal.

I'd lean down but never really get "lean", if that makes sense.

Well, I'm proud to say after years of doing this back and forth dance, recently I've had my best fat loss results of my lifting career. Not to mention that my strength has maintained itself remarkably well. What did I do differently?

I made it EASIER on myself.

No, I'm not bullshitting you. I'm serious. Fat loss can be a needlessly difficult process. As an example, most people when they try to lose weight slash their calories too low. They start losing weight rapidly, run out of energy to lift and their performance in the gym tanks. Couple this with intense hunger cravings and it is a recipe for disaster. You end up struggling for 10-12 weeks only to lose some fat, get weaker and be miserable by the end.

When I say I made it easier on myself, I meant it. I decided to implement something called diet breaks into my fat loss journey. Simply put, this meant every 3-4 weeks, I'd go back to eating at maintenance for 1-2 weeks. This gave my mind a nice little psychological break from dieting. Even BETTER? Since I was matching my training intensity to my calories, during the maintenance weeks, my strength would recover from the temporary deficit.

In other words, by planning out my weekly calorie intake better, I was able to maintain my strength FAR easier. I lost almost 20lb of weight over the course of 13 weeks but managed to maintain all my relative strength (and then some). It was only once I decided to look at what was making me fail, sub-optimal planning, that I was able to rectify the problem.
Truly, making it easier on myself made the process more successful. However, like I said, I'm not here to sell you on a pipe dream. I think this sequel to our popular Strength & Fat Loss program is very well designed to help you maximize weight loss while retaining a sizeable portion of your strength.

Will you be able to GAIN strength on this program while losing weight? Difficult to say, perhaps not.
Will you be able to MAINTAIN strength? Very likely yes.

Will this process be easier than what you are used to? Also, very likely yes.

For those that have run our previous Strength & Fat Loss programs, you might be wondering what is different. Our old program focused on a slow rate of fat loss, amounting to about 1-1.5lb per week for 12-16 weeks. This meant a small but consistent deficit. This time, we are pursuing fat more aggressively for 3-4 weeks at a rate of 1.5-2lb and then going back to maintenance calories for 1-2 weeks to recover, before repeating the process. As a result, we periodize the programming differently to match your weekly calories. Train harder when you are more well fed. This cycling of weekly calories allows you to maximize fat loss while in the deficit but also recover & maintain strength in the recovery weeks.

If this sounds confusing, they are slightly different approaches with the end result being a likely more sustainable weight loss solution in our latest program. To further explain, let us list what is included with Strength & Fat Loss 2.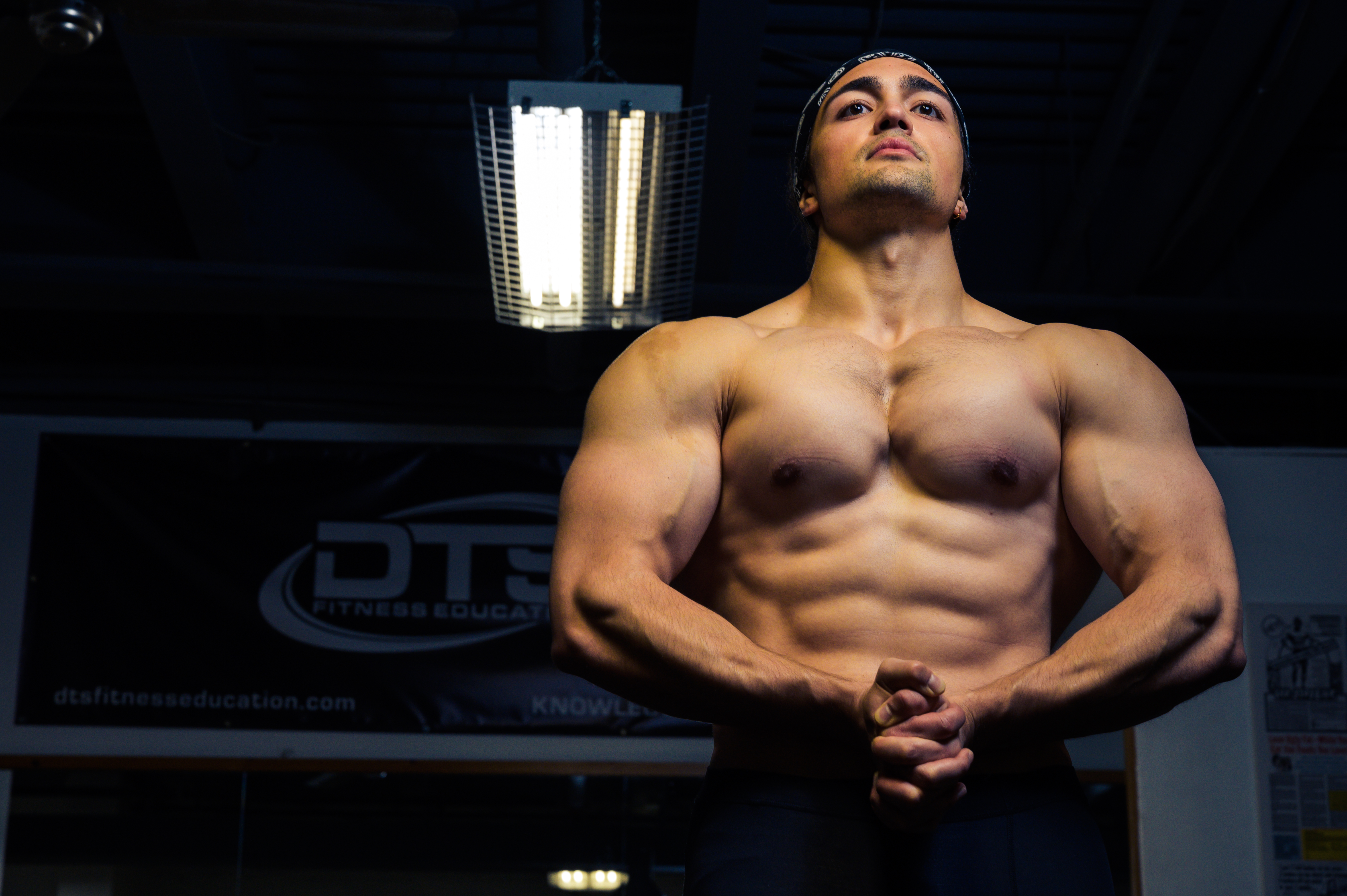 What Is Included:
13 Week Periodized Training Program – 5 Days a week
A simple to follow effective training program designed around maintaining or even increasing your strength. The intensity is periodized to match your given calories for the week, so you are neither over or under exerting yourself.
Figure out exactly how many calories you need to eat in order to lose your desired amount of weight. We automatically adjust the calories based upon what week it is and how you are doing. The macro tracker can be updated anytime with new inputs as you experience weight loss.
It is not enough just to be told what to do. In this guide we explain why we set up the programs the way we do, what you need to do to maximize results and troubleshoot all the common questions we get from users.
Speaking of strength, included in this program is access to our exercise video library that includes every single movement in the program demonstrated visually with clear instructions.
Principles of Lifting Video
Further expanding upon our teachings, this bonus video overviews some of the primary principles of progressive overload.
Squat/Bench/Deadlift Tutorial Video (1 hour of content)
We devote extra time to the big three (squat, bench and deadlift) to make sure you optimize your technique for these lifts.

If you are tired of not getting the results you deserve, our Strength & Fat Loss 2 program is a great program to kick start your progress. Take your training to the next level, grab the program below!
Best,
Omar
Your Instructor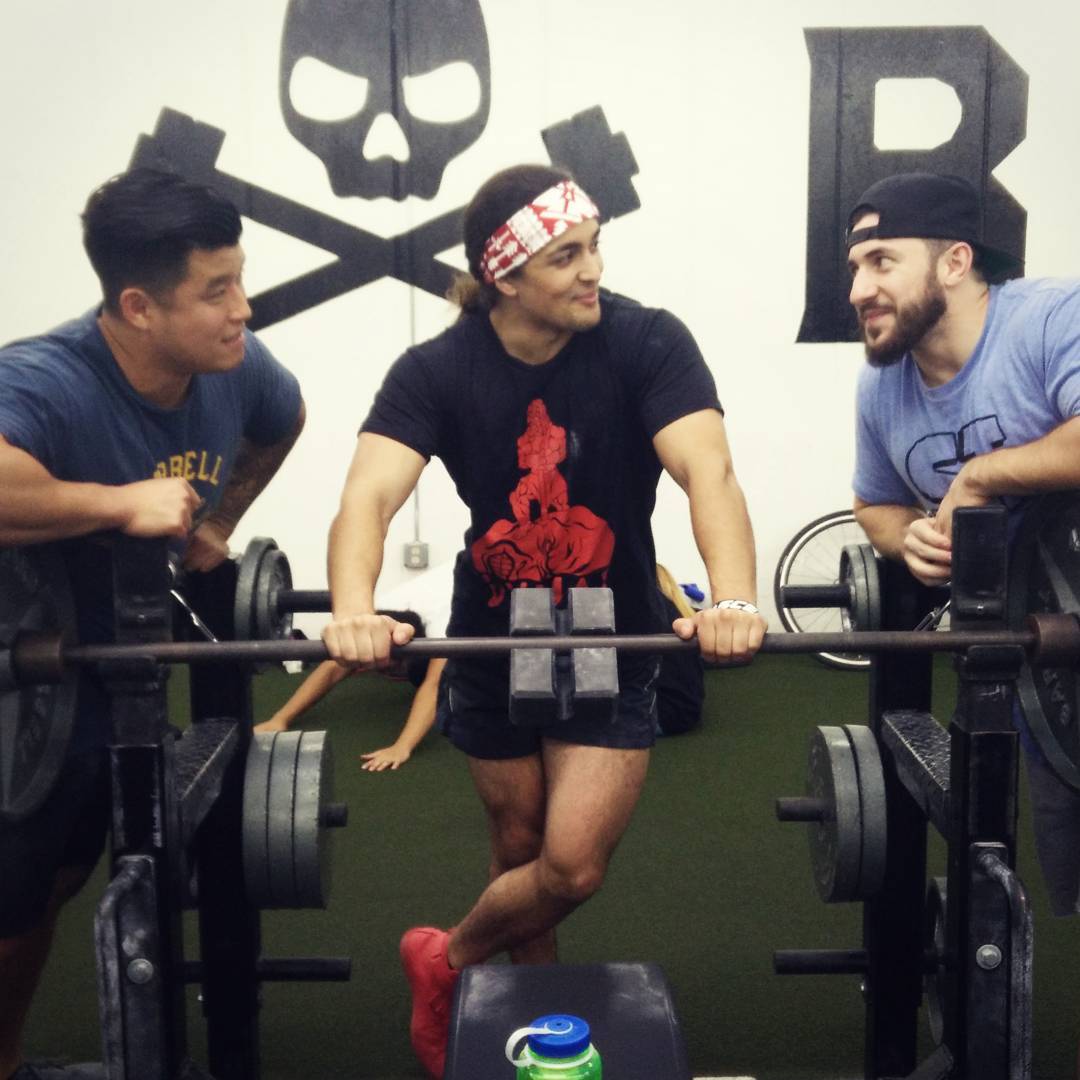 Omar Isuf, Silent Mike, and Bart Kwan

Kizen training is the result of three coaches coming together to combine their collective experience into a new training approach. Between Bart Kwan, Michael Farr & Omar Isuf they have over 3 decades of practical coaching & lifting experience. Their position is unique in the industry as none of them were gifted with any special physical talents. They are just three regular guys that love to lift & love to teach about lifting. Through extensive research, experience, trial/error & learning from the best in the field, they've figured out what they feel is the most effective approach to training.

The aim of Kizen training is to provide a highly effective no frills approach to lifting. Get the results we wished we could have achieved when we first started lifting. No gimmicks, false promises or untested principles. Just battle tested lifting advice from three industry veterans. Our concept of lifting revolves around the notion of continuous improvement. We are constantly striving to get better & more importantly, help YOU get better.

Whether your goal is to lose weight, get stronger, build muscle, be more athletic or a combination of any of those, we are confident we can help you reach your goal.
Course Curriculum
Welcome!
Available in days
days after you enroll
Meet The Authors
Available in days
days after you enroll
Principles Of Lifting Video
Available in days
days after you enroll
Frequently Asked Questions
When does the course start and finish?
The course starts now and never ends! It is a completely self-paced online course - you decide when you start and when you finish.
How long do I have access to the course?
How does lifetime access sound? After enrolling, you have unlimited access to this course for as long as you like - across any and all devices you own.
What if I am unhappy with the course?
We would never want you to be unhappy! If you are unsatisfied with your purchase, contact us in the first 30 days and we will give you a full refund.